A Year With Friends
By John Seven, illustrated by Jana Christy
Published 2013 by Harry N. Abrams
This simple but beautiful picture book takes readers through every month of the year, highlighting what we can do with our friends at these different times. The text is very simple and the pictures are gentle and lovely. This would be a great book for sharing one-on-one, as not everything in the illustrations is highlighted in the text. It's a great starting point for a dialogue about friendships and the things we do with our friends.
Penny and Her Marble
By Kevin Henkes
Published 2013 by Greenwillow Books
Oh, Kevin Henkes - you are one of the most brilliant children's book creators alive today. Seriously, pretty much everything this man does is fantastic. The
Penny
books, Henkes' foray into easy reader titles, are no exception. This is the third of those titles and it is every bit as lovely and wonderful as the first two. I can't even pick one thing to love most about these - the beautiful (as always) illustrations, or the cleverly simple tackling of complex topics. Readers will find themselves fraught with anxiety right along with Penny in this edition, but, do not be alarmed - it all works out in the end.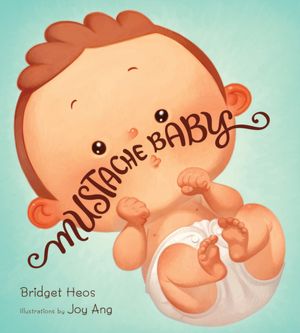 Mustache Baby
By Bridget Heos, illustrated by Joy Ang
Expected publication May 14, 2013 by Clarion Books
I saw this one at the publisher's booth at the recent TLA (Texas Library Association) Conference. My supervisor had been talking about it for the past month or so, so when I spotted it on display, I couldn't resist picking it up and reading through. This book is so adorable! Baby Billy is born with a mustache, but his parents aren't terribly concerned. Until the ends begin to curl up in a typically villainous fashion. Will his mustache lead him to a life of crime? This is just so much fun, and will definitely be a hit with parents as well as children, particularly in our current mustache-loving climate.