Big Bad Bubble
By Adam Rubin, illustrated by Daniel Salmieri
Published 2014 by Clarion Books
The team behind
Dragons Love Tacos
strikes again, this time bringing us the true story of what happens when bubbles pop. Though I didn't love this one as much as their previous books, I still enjoyed it. The monsters are cute and the book works really well as a read-aloud - lots of opportunities for fun with it. A lot of fun. These guys are quickly becoming some of my favorites for storytime books.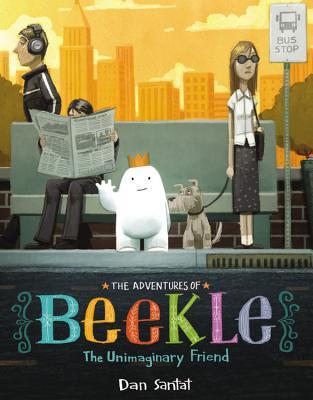 The Adventures of Beekle
By Dan Santat
Published 2014 by Little, Brown Books for Young Readers
Santat is one of my favorite illustrators and I'd heard nothing but praise for this book so I was definitely looking forward to it. This is a great book with endless appeal for kids - it's all about imagination and friendship and setting out to do the impossible. It's lovely to look at and heartwarming to read. The pictures are gorgeous as usual and the story is touching and charming. It is definitely a book to be enjoyed over and over again. So delightful - how does Santat keep doing it?
Froodle
By Antoinette Portis
Published 2014 by Roaring Brook Press
Though I'm not so keen on birds, I can appreciate this book. One day, a little bird decides to sing a different song - that's right, birds don't always have to say, "tweet." This is another book to celebrate our differences, the small things that make us unique, the choices we make to become our own person. But, where this book really shines is in the nonsense. It is a perfect book for storytime because the kids will delight in hearing you read the nonsense song of the little bird. The illustrations are simple yet appealing. Just some silly fun that will definitely delight young readers.