With the end of the year looming ever closer, I've decided to just pop out a bunch of very short reviews for the last books I read that I haven't yet reviewed here. Today I give you the last batch of middle-grade titles for 2014.
The Graham Cracker Plot
By Shelley Tougas
Published 2014 by Roaring Brook Press
This ARC showed up at my library a few months ago so I decided to give it a go. Daisy is convinced that her father has been wrongfully convicted of a crime and she hatches a plan to break him out. It's a story full of hijinks and mishaps but I didn't love it. Often, it felt like it was trying too hard to be cute, funny, or charming and not really succeeding. Additionally, much of the novel is worrisome. I have a hard time accepting that Daisy's mother and grandmother would keep so much vital information from Daisy - I believe it could happen, but it makes my heart sad to think of. I did appreciate that this was a story of poverty and social services and an incarcerated parent - things you don't often see in middle-grade novels. But, overall, I thought it could have been stronger.
One Came Home
By Amy Timberlake, read by Tara Sands
Published 2014 by Listening Library
This book got a lot of positive attention last year and I've wanted to read it ever since. I love historical fiction and I quite enjoy a good mystery, so this was definitely up my alley. I listened to the audio version and the narrator was great. Her accents were spot-on and her pacing was great. I thought the mystery was really interesting, though it ended much as I expected. Georgie is a great narrator - smart and spunky. I loved her character and her voice. This was a fun book - I'm looking forward to more from Timberlake.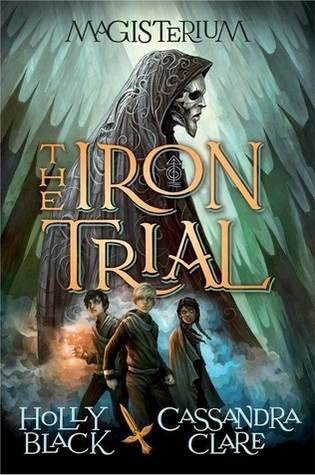 The Iron Trial (Magisterium, book one)
By Holly Black and Cassandra Clare
Published 2014 by Scholastic Press
This was one of the fall's most talked-about releases, a collaboration between two best-selling authors. I'm all for fantasy, so that was my main interest in picking this one up. Unfortunately, the packaging of the ARC sort of ruined this one for me. The text itself was introduced by a letter from the authors, explaining their intentions for the series. What that meant was flat-out stating the major twist in book one. Word to the wise: DON'T DO THIS. Of course, not everyone reads introductory material, and this was only on the ARC, but it's still just a bad idea. As for the story itself, it's interesting enough, though the pacing is uneven, dragging at times.
It seemed to take a long time to get to the climax of the book, even though the book is about 300 pages long. I'll probably check out book two, but this isn't the best middle-grade fantasy I've read lately.
Wideness and Wonder: The Life and Art of Georgia O'Keeffe
By Susan Goldman Rubin
Published 2011 by Chronicle Books
I read this one in preparation for an art program focusing on O'Keeffe. It's a very quick read, highlighting the important events in O'Keeffe's live and those that led to her development as an artist. There is a nice variety of her artwork included, highlighting much more than just the florals she became famous for. I learned quite a bit that I didn't know and I enjoyed it.
El Deafo
By Cece Bell
Published 2014 by Harry N. Abrams
Another highly anticipated fall release, I breezed through an ARC of this that showed up at my library. I wasn't surprised when, shortly after, it was named a finalist for the Kirkus Prize and I certainly won't be surprised if it receives more award attention in the coming months. This is a brilliant graphic novel about Bell's childhood and living with hearing loss. It's engaging and well-written, and the characters are illustrated as bunnies, which definitely has kid appeal. It's important for kids to read about life experiences that may be different from their own, but Bell's story also has universality to it. Every kid will relate in some way to the struggle to fit in and make friends. It's a funny and touching story, one I really loved.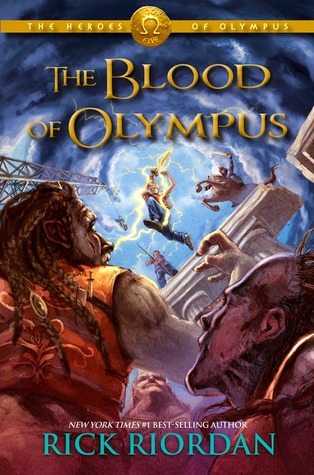 The Blood of Olympus (Heroes of Olympus, book five)
By Rick Riordan
Published 2014 by Disney-Hyperion
While there aren't really any surprises in this final volume in the series, I still couldn't wait to read it. Maybe I'm just growing slightly tired of Riordan's style, but I didn't enjoy this one as much as I hoped I would. As a conclusion to the series, I think it works well (though I think it's no secret by now that Riordan's next series will likely include appearances by some of this gang as well). However, more so than in previous volumes, I noticed gaps of time going by with no action and no explanation. Also, I realize Riordan wanted to give other characters fair narrative time, but I really missed having Percy's POV here. After all, he is the character readers have known the longest, and likely the one they will miss the most. It felt strange to end the series without hearing it in Percy's words. Finally, maybe this makes me a weirdo but I was disappointed with the lack of death here. I think this just proves how divergent this series and the
Harry Potter
series are - the latter grew older and darker alongside its characters and while this series does to a certain extent, the stakes were never really as high.
All right, this is getting a little long, so I think I'll finish up the rest of my reviews in another post tomorrow.