The end is nigh - the end of the year, that is. I find myself with one week left in 2014 and several books read but not yet reviewed. Because I feel like a terrible person if I don't review a book I've read, I'm going to finish up 2014 with a bunch of very, very, VERY short reviews of the last books left to review.
Forgive Me, Leonard Peacock
By Matthew Quick, read by Noah Galvin
Published 2013 by Hachette Audio
I remember really wanting to read this book when it was first released but not finding the time. So I downloaded the audio version this year and listened this fall. Wow - I wish I hadn't waited. This book is an emotional punch in the gut - and it's so good. Leonard's story is heartbreaking and so important. I loved the details Quick gave us throughout the story, and the variety of the relationships that are important to Leonard. I loved the slow reveal of pertinent information over the novel's course. What I didn't love so much: Leonard's practice adult days (I'm sorry, but stalking is stalking) and the letters from the future (very difficult to contextualize at first). Overall, though, this book - along with the surprisingly gutwrenching
Boy 21
- has definitely made me a Quick fan.
All Our Yesterdays
By Cristin Terrill, read by Meredith Mitchell
Published 2014 by Tantor Media
It took me quite a while to finish this one - the audiobook was a road trip book, one I only listened to when my fiance and I were taking extended drives. It means we got big chunks done, but it also means if we didn't finish it in one trip, it was probably going to be a while before we did. Despite that, though, I was able to dive back into the story fairly easily. I'm usually time-travel averse; typically, time travel books make my head hurt. This one did to an extent, but not so much I couldn't cope. I liked the alternating narratives - it gave the story more depth. I think my favorite thing about this book was how it focused so heavily on the actual science of time travel. I did not love the romance aspect of this one, but I thought it was a successfully action-packed sci-fi novel.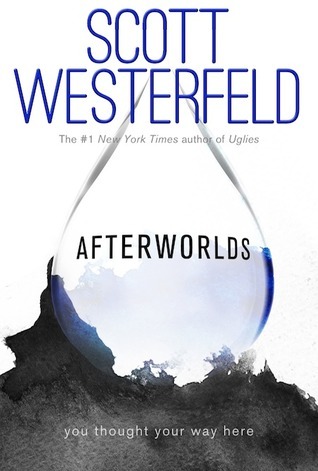 Afterworlds
By Scott Westerfeld
Published 2014 by Simon Pulse
I was super-pumped when I heard about a new Westerfeld book - the
Leviathan
trilogy is one of my favorites and the
Uglies
will always hold a special place for me. And this book sounded so bad-ass: the story of a young adult author who has just sold her manuscript alongside the actual manuscript. And while I still think Westerfeld can write one hell of a story, this one just didn't really do it for me. I didn't really care for either main character and I didn't find the Lizzie story engaging at all - I actually thought it was pretty weak and underdeveloped. My fiance liked it much more than me, so your mileage may vary. I still think Westerfeld is brilliant, but this one just wasn't my speed.
A Matter of Days
By Amber Kizer, read by Alex McKenna
Published 2013 by Listening Library
I'm always up for a pandemic aftermath story or a survival story, so I was definitely ready for this one. Nadia and her younger brother are left orphaned and alone in a strange new world after a virus kills the majority of the population. They set out across the country to their grandfather's compound, believing that he and their uncle will still be alive when they get there. Of course, it's not that simple, as they run into trouble along the way. I liked this one. It's a great survival story and it moves quickly; it kept me engaged the entire time. It was great to listen to while running - I became so absorbed in the story that I didn't notice the miles flying by. I did find the narrator a teensy bit annoying at times, but I enjoyed the story and appreciated that it came to a conclusion in one book.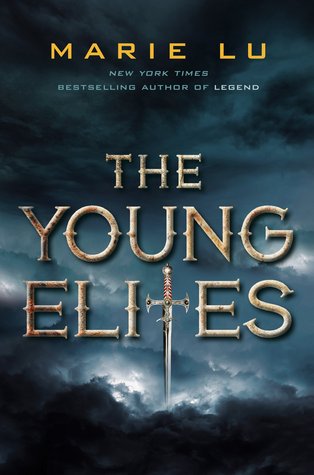 The Young Elites (The Young Elites, book one)
By Marie Lu
Published 2014 by G.P. Putnam's Sons Books for Young Readers
I was awaiting this book from the minute I knew of its existence. I really enjoyed Lu's previous trilogy and was excited to see what she would do next. This book is very different from her previous series - it's darker and fantastical. I really enjoyed the worldbuilding here - a strength from her previous books as well. It reminded me a bit of the
X-Men
, though the gifts here come after a terrible blood fever. I really enjoyed the characters as well - all of the Young Elites were fascinating. I liked the development of the relationships between Adelina and the Elites. My enthusiasm waned a bit with several completely unsurprising plot developments - Teren, Enzo, and Violetta. However, I really loved the ending, so I'm definitely looking forward to book two.
Undivided (Unwind Dystology, book four)
By Neal Shusterman
Published 2014 by Simon & Schuster
I couldn't wait for this fourth and final book of the series to arrive. The
Unwind
series is one of the most innovative, dark, and thought-provoking series in YA - it deserves a greater readership than I think it's gotten. But I had my hesitancy regarding this book - what more could Shusterman do? I thought every facet of the issues in these books had already been explored. I was wrong. I spent the majority of this book just impressed and in awe of Shusterman's talents as a writer. This book, like the others, utilizes multiple POVs - and not just of familiar characters. I was amazed by his ability to constantly insert new POVs as the story required them without it ever feeling overwhelming or haphazard. I loved the development of the stories and I thought the ending was wonderful. This series is astounding and everyone should be reading it. I can't wait for his next book.